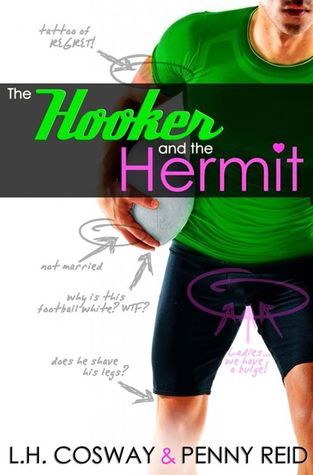 New York's Finest
Blogging as *The Socialmedialite*
April 22
LADIES AND GENTS! I have an announcement!

You know that guy I featured on my blog a few months ago? The really, really hot Irish rugby player who plays the position of 'hooker' in the RLI (Rugby League International)? The one with the anger management issues, the body of a gladiator and the face of a movie star? The one with the questionable fashion choices leading me to ask whether he was the lovechild of a leprechaun and a hobbit? Ronan Fitzpatrick? Yeah, that guy.

Well, I have a confession to make…
THE HERMIT
Annie Catrel, social media expert extraordinaire at Davidson & Croft Media and clandestine celebrity blogger, can make anyone shine in the court of public opinion. She is the Socialmedialite, anonymous creator of New York's Finest and the internet's darling. Virtual reality is Annie's forte, but actual reality? Not so much.
THE HOOKER
Ronan Fitzpatrick, aka the best hooker the world of rugby has seen in decades, despises the media—social or otherwise. The press has spun a web of lies depicting him as rugby's wild and reckless bad boy. Suspended from his team, Ronan has come to Manhattan to escape the drama, lay low, fly under the radar. Only, Ronan isn't easy to overlook, and he can't escape the notice of the Socialmedialite…
THE PLAN
When Ronan is sent to Davidson & Croft Media to reshape his public image, he never expects to cross paths with shy but beautiful Annie, nor does he expect his fierce attraction to her. He couldn't be happier when her boss suggests pairing them together.
What lengths will Annie take to keep her virtual identity concealed? And what happens when the hooker discovers who the hermit really is?
Review
I really liked this book in the beginning. I liked ronan and I really felt for Annie. I really wanted her to succed. But the thing is over time I grew annoyed by her. She was so so afraid of everything. The thing is I guess I started to, I don't know dislike her, because I'm like that. I'm afraid of living but I like to believe i'm not as bad as her but then again she found love and everything and I haven't. That showed me that fear should't hold you back from living because amazing things can happen when you try.
I do believe that if this book was way shorter I would have loved it. For me it felt too long. There was too much unnecessarily stuff going on. It could be a bit shorter but overal I liked it.
I thought that L.H. Cosway was a new favorite of mine but sadly after six of heart, heart of fire and painted faces I didn't love other books by her as much. Well maybe I'll find it again. I'm glad i'm reading again.