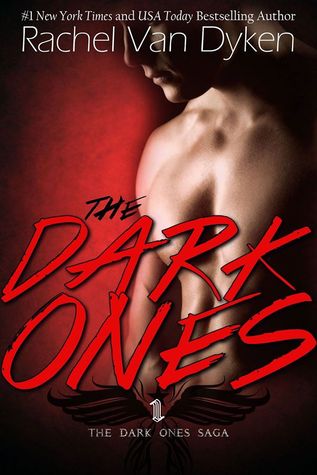 To touch a Dark One is death.
To talk to an immortal is suicide.
Yet, I've been marked by both.
A Vampire.
And the King of the immortals.
My life is no longer my own.
And now I know the truth, my life was never mine to begin with.
It was theirs.
It's always been theirs.
Review
I read this book a while back. When it wasn't even published yet. How you ask me? Well I am a member of the Rachel Rocking Reader Facebook group. And Rachel published a chapter or two a day after she finished writing them. We got the change not only to read it but also put in suggestions and give feedback.
I loved it then and I love it now.
What is this book about
The world isn't really what it like it used to be. There are different species in the world, Dark ones (a mixture of human and angels, basically the king/boss), vampires, werewolf's, sirens and of course humans. Humans are aware of the supernatural in this story. Actually they are educated to be able of service if their number is called.
Genesis number is called by Cassius ( A dark one). Upon arrival she meets Ethan ( a vampire), Alex ( a siren), Stephanie ( also a siren) and Mase ( a vegetarian Werewolf). The story takes off very quick and starts of very thrilling. Genesis is given to Ethan because Cassius owns Ethan, but that doesn't mean that Cassius isn't interested in Genesis. He even went as far as mark her, forcing Ethan to mark Genesis as well to hide her. Everything that Genesis was taught in school about the super natural doesn't seem that true at all. So she has to discover what her role is in that world. And it turns out there's a prophecy that Genesis plays a very big part in and for that to work Genesis has to give her self completely to Ethan. Only he isn't that willing.
What did I love about this book
I loved the super natural factor of this book, i loved the trill, i loved the humor, i loved the romance in it. I really loved this book.
I really liked genesis character. She had a tough childhood and a horrible horrible mom. She was kind, selfless but also spunky and sassy.
I liked Ethan he was an interesting brooding character that was hiding his big caring heart.
One character that I also found very interesting was Cassius. I really believe there is more to him than meets the eye, or what you expect of him. I'm really looking forward to his story.
Ofcourse I loved Alex and Mase. They were really great side characters. They brought humor and friendship into this story.