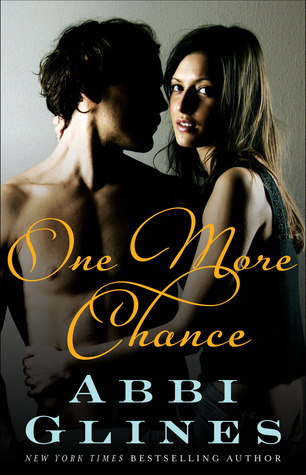 Grant Carter did everything in his power to convince Harlow Manning that he was a good guy. More than a smooth-talker and someone she could trust. He had to overcome his reputation as a playboy, and his history with Harlow's half-sister, Nan, a woman with a reputation of her own.
Harlow had taken the chance, falling hard and fast for the guy who thrilled her with his all-consuming desire. After a lifetime of avoiding bad boys like Grant, she had opened herself to the possibilities of love...
But a life-changing secret has torn them apart, and now Grant and Harlow must decide if they have enough fight to make it work - or if the pain of betrayal has permanently destroyed their future.
Review
I am 100% on Grant side. I just don't get Harlow. She claims that she's a fighter but all I've seen her do is run and hide. Yes I can imagine that living with a heart condition isn't easy, that it's fearful. But she claimers that she is a fighter but all I've seen her do is run and hide actually, especially around Grant. And then to act all hurt and pitiful and say you miss him, well pick up the damn phone. Don't make decisions for others. I understand that you want to keep your baby and that you have a fear of being a burden on anyone but still it isn't fair. And you act all hurt and say that Grant messed up. I don't get it. In my opinion he didn't do anything wrong. He reacted to a situation, and Harlow didn't even give him a chance to take it all in. Before she even gave him a chance, she , again, expected the worse and ran. I really really feel like Grant didn't do anything wrong. Yes he might have reacted a bit differently but if he was giving some time, things wouldn't get that out of control.
What is this book about
This book takes off where the other one ended. Harlow left Grant and is ignoring every call. She is hurt but feels like she'll hold Grant back. Grant is hurt, he misses harlow. He feels like he messed up and is trying whatever he can to get Harlow back.
We find out that harlow is pregnant and considering her heart condition, it's far from safe for her. Mase, her brother, is trying to get he to get an abortion but Harlow won't do it. She is miserable and misses grant, but still isn't picking up the phone. Mase's last attempt to get harlow to abort the baby calls Rush to tell Grant. Grant ofcourse comes running, but Harlow still wants to keep the baby. Grant really tries his hardest to be there for Harlow.
The pregnancy is going fine and it seems like there is a good chance that harlow and the baby will be oke. Harlow and Grants relationship seems to be going great, harlow feels more secure in her relationship with Grant. But again she still runs from situations by actually running or not telling Grant how she feels and assuming things.
Things seems to be too good to be true. Harlow is going into early labor and it seems like Grant won't get his happily ever after after all.
What did I like about this book.
OfcourseI love grant. He is a great guy and he really cares. It seems like he could use some more self esteem in his relationship, especially with harlow. He really feels the need to apologize allot to her when I don't feel like he did that much wrong. It's harlows lack of self esteem that causing problems.
I do think harlow is oke, she seems like a very nice girl. She just isn't my favorite.
I love seeing the other characters throughout this book. Especially Rush, Blaire and the cute Nate. And Della and Woods ofcourse.
Another thing I did think was a bit cliche, is Harlow getting pregnant. We've read about it before with Rush and Blair, it seems a bit like been there done that. But that didn't take away from the story for me.