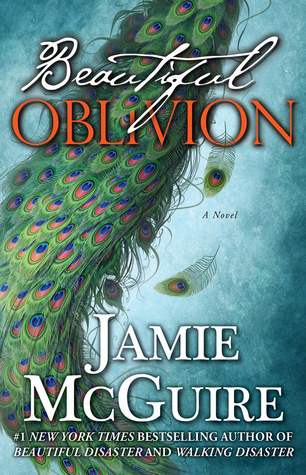 Fiercely independent Camille "Cami" Camlin gladly moved on from her childhood before it was over. She has held down a job since before she could drive, and moved into her own apartment after her freshman year of college. Now tending bar at The Red Door, Cami doesn't have time for much else besides work and classes, until a trip to see her boyfriend is cancelled, leaving her with a first weekend off in almost a year.
Trenton Maddox was the king of Eastern State University, dating co-eds before he even graduated high school. His friends wanted to be him, and women wanted to tame him, but after a tragic accident turned his world upside down, Trenton leaves campus to come to grips with the crushing guilt.
Eighteen months later, Trenton is living at home with his widower father, and works full-time at a local tattoo parlor to help with the bills. Just when he thinks his life is returning to normal, he notices Cami sitting alone at a table at The Red.
As the baby sister of four rowdy brothers, Cami believes she'll have no problem keeping her new friendship with Trenton Maddox strictly platonic. But when a Maddox boy falls in love, he loves forever—even if she is the only reason their already broken family could fall apart
Review
I'm not sure what I think of this book. I mean I liked it but at the beginning of the book I got the feeling like I was thrown into a world without an proper set up. I had trouble figuring out who was who. Also I felt like this story didn't flow well between chapters. If that makes any sense. I also got the feeling like some things got left out or something. And the big secret that Cami ( the main female) was keeping for her boyfriend wasn't as big as the book made us believe. I mean Cami made it sound like it was such a big deal and I kept waiting to figure out what it was. And at the end of the book when everyone knew, I was like "was that it" "I don't get it".
What is this book about
Well this book throws you in the world of the Maddox brothers. The main female Cami works as a bartender in a bar whose name I don't remember. The books begings with her having a conversation with her boyfriend, T.J, who lives in California and stands her up again. After that she and her kind of rude friend go out and then the "relationship" between Trenton Maddox ( the Main Male ) started. So from that point on Trenton is pursuing Cami. They become friends, Cami makes a point of that every time they hang out. But she can't help her self falling in love with him, while also trying to stay true to her word to her boyfriend.
What did I like about this book
I liked that it was something different. I mean we don't get allot of books that start of with the main female already having a boyfriend and then start falling in love with someone else. I mean it happens in real live.
I like Trenton, he is a great guy, has some anger issues but still he seems like a fun guy. I liked Cami, she was oke. She seemed like a strong and caring girl.
I just don't like that the story didn't really flow together. It seems jumpy sometimes and missing stuff.
I didn't understand the kind of change of character and lack of explanation there off in Cami's brothers.
Overall I had the feeling like I missed a previous book or something that would have explained allot of things.