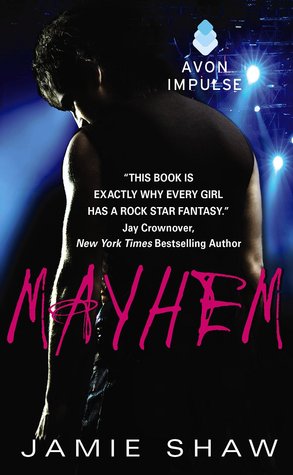 When college freshman Rowan Michaels meets gorgeous, up-and-coming rock star Adam Everest, she knows a player like him is the last thing she needs after her ex-boyfriend shattered her heart. But she can't stop thinking about the kiss they shared on his tour bus.
On the first day of school, Rowan is stunned when Adam saunters into her French class. He's soon failing miserably, and, on a whim, she offers to tutor him. But Adam doesn't recognize her as a makeup-free, glasses-clad college student—a far cry from the beautiful, mysterious "Peach" he met at his concert.
During a wild weekend on tour with the band, Rowan can't help falling for the sweet guy buried beneath Adam's rocker persona. Yet she knows she could never compete with the girls constantly throwing themselves at his feet. She'd just end up hurt … again.
Peach is all Adam thinks about, though, and when Rowan realizes this, she has a decision to make: stay just friends to protect her fragile heart … or reveal the truth about the night they met and admit she's fallen completely, hopelessly in love with him.
Review
This book was a easy read. I was reading it on a long flight so it helped passing the time. It wasn't great in my opinion but I enjoyed it non the less.
What is this book about
After being dragged out to a club too see a band with her friends Rowan didn't expect to see her boyfriend cheating on her in front of her and she really didn't expect to end up in the trailer of the lead singer of the band, Adam.
After some time she sees adam again, but not at a place she expect him to. No it was at her second year french class. He needs a tutor to pass the class and she offers to help him.
On a whim she joins him on the road for about a week or so to tutor him they grow closer. The thing is Adam doesn't recognize Rowan as the girl from that night.
What did I think
Like I said this book was enjoyable and nice. It was an easy relaxing read but it wasn't amazing. The story didn't blow me away.
I liked the dynamic and the chemistry between the characters.
I'm not sure what els I can say about this book. Pick it up and decide for yourself