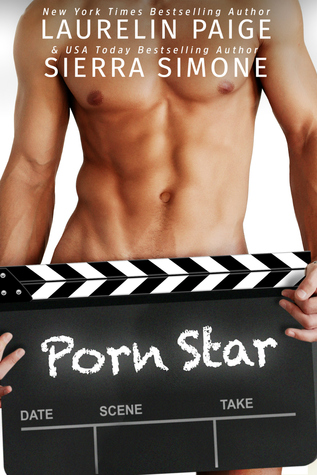 You know me.
Come on, you know you do.
Maybe you pretend you don't. Maybe you clear your browser history religiously. Maybe you pretend to be aghast whenever someone even mentions the word porn in your presence.
But the truth is that you do know me.
Everybody knows Logan O'Toole, world famous porn star.
Except then Devi Dare pops into my world, and pretty soon I'm doing things that aren't like me—like texting her with flirty banter and creating an entire web porn series just so I can get to star in her bed. Again. And again.
With Devi, my entire universe shifts, and the more time I spend with her, the more I realize that Logan O'Toole isn't the guy I thought he was.
So maybe I'm not the guy you thought I was either.
Review
So I finally finished another book for Four Brits Book Fest in June. I have been very busy with school so sadly that leaves little time to read. First of I liked this book and I want to congratulate the authors by working so well together to write this. Although I did like this book I liked it less than I thought it would. I just couldn't get really into it. Maybe it was the stress from school that kept me from fully enjoying it. After I put it down for some time I picked it up today and finished it as I was relaxing in the sun and working on my tan.
What is this book about?
The short story? This book is about two porn starts Logan and Devi that fall in love with each other and have to figure out how to make their relationship work while there f*cking other people.
Devi's parents are hippy's and they always thought devi that the (naked) body was something that had to me cherished, respected and that there was nothing wrong with. So when Devi was approached to do some erotic photo's she didn't see why not. And when she was asked to do pron she thought why not. Devi only does lesbian porn, not that she is a lesbian but that is what she is more comfortable with. After all the porn industry is quite sexist and not always woman friendly.
One time she did a threesome scene with Raven (Logan's now ex) and Logan. She couldn't help but be attracted to the guy. After that she went back to her regular porn but never forgot Logan.
Logan is pornstar/director. After his girlfriend left him he didn't know how to coupe well. Sex and booze was there to help him. While he was on a party he meets Davi again. Oh boy does he remember her.
Logan is working on a new porn series and wants devi to do it with him. It's a series that follows a "couple" and focuses on different aspects of a sexual relationship per episode. Devi agree's. Will they be able to keep the "relationship"going on set only or will the line between their personal live and work live get thinner and thinner?
What did I like?
I picked this book well because look at the cover and title of this book. How could I not be curious. I thought it was a new concept and I was intrigued. I liked that it tells you a bit about the porn industrie and it's problems. Sex workers aren't being respected and sadly treated like object sometimes. Woman really don't have it easy in that industrie. So I am happy to see that this book is in a way fighting for equality in that industry and really focuses on respecting you're body and choices.
I liked the characters but I didn't feel connected to them. I didn't fall in love with them. I enjoyed the characters and the story but that was it for me. I also expected and got allot of sex scene's but I'm glad that it didn't take away much from the actual plot.