* ARC provided in exchange of an honest review*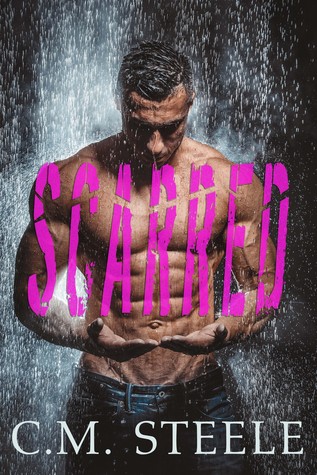 When life leaves you scarred...
Dexter Price hadn't been the same since the day he lost his family and became scarred. Living with physical and emotional scars made him the angry loner that he was. Never thinking of a future with a family, he worked his life away...until one of his morning...
Elena Collins had her own scars that left her distant and all alone. A run in the park changed everything. After being knocked down by a careless bicyclist, she received a helping hand up from a man who she only knew from afar, but who had an important part to play in her past.
Their scars kept them from others, but brought them together. Can how they got them tear them apart?
Review
I'm very late with my review and that's because I really wanted to give the author a chance before I post this review. I really didn't like it. I skimmed through most of the book. It was to fast, to over the top, to much insta love. I expected some thing more. I have a thing for "broken" "scarred" characters but not these.
I really hate that I have to write this but I want to be honest. I don't even have something to say about "what is this book all about'' and "what did I like about this book" like I normally do because I don't feel like there is much to tell about this book other than scarred male meets female, becomes obsessed, insta lust/love, and major alpha male, and female is secretly in love with male. Within a view pages they are in love. There is an event that causes some drama, they make up and that's it.
Please don't let my review hold you from reading this book. Just because I don't like it means that you als don't.