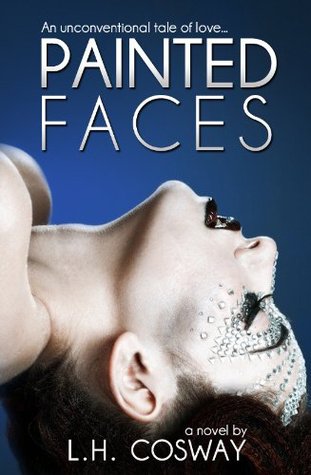 Come forth with an open mind, for an unconventional tale of love..
Dublin native Freda Wilson considers herself to be an acquired taste. She has a habit of making offensive jokes and speaking her mind too often. She doesn't have the best track record with first impressions, which is why she gets a surprise when her new neighbour Nicholas takes a shine to her.
Nicholas is darkly handsome, funny and magnetic, and Freda feels like her black and white existence is plunged into a rainbow of colour when she's around him. When he walks into a room he lights it up, with his quick wit and charisma. He is a travelling cabaret performer, but Freda doesn't know exactly what that entails until the curtains pull back on his opening night.
She is gob-smacked and entirely intrigued to see him take to the stage in drag. Later on, Nicholas asks her if she would like to become his show assistant. Excited by the idea, she jumps at the chance. Soon she finds herself immersed in a world of wigs, make-up and high heels, surrounded by pretty men and the temptation of falling for her incredibly beautiful employer.
In this story of passion and sexual discovery, Nicholas and Freda will contend with jealousy, emotional highs and lows, and the kind of love that only comes around once in a lifetime.
Review
Again I'm kicking myself for not reading this sooner! I mean I could have gotten this book signed when I met this author a couple of weeks ago. Not smart lisa, not smart. Anyway this book is the first one that introduced me to L.H. Cosway and I'm kicking myself even harder that I did not give it a chance two year ago because it's awesome!
I was a bit scared to read this because of the blurb. While I have nothing against drag queens, gay's etc ( been to a view gay/drag bars myself and loved rue paul's drag race) I wasn't sure if this book was for me. Well I was wrong, I have such a book hangover right now! I absolutely loved it. I gave it a change because I absolutely love six of heart (it's still my favorite) and I'm glad I did.
I love that this author created an unconventional love story and wrote is so good! She really sold it and really gave a strong message. Love is for everyone and it can be found in places you didn't know to look. It's not to judge a person on their outside because they might hide beautiful secrets. It really tells you to have an open mind, and if you do great things can happen to you.
What is this book about
This book is about Dublin native Freda or fred as she likes to be called. She got a culinaire degree but doesn't work in the food industry, well not really. She makes the most delicious cupcakes for a local bakery and works in a second hand store. She lives together with her best friend ( who is a bit of a bitch in my opinion but oke, their relationship works for them).
Freda isn't what you'd call a perfect size two and what the media would call perfect. She is a comfortable size 12 (us 10). She is smart, witty, sarcastic and just hilarious. She learned to use her wit as a defense mechanism against bully's etc.
One day she meets Nicholas or Viv as Freda calls him , when he moves in the apartment next door. Nicholas is handsome and very beautiful at the same time. He has black hair and pretty blue eyes. He has the abs and body of an athlete. He's very witty, funny and very confident in who he is. You can either take it or leave it. Freda and Nicholas really connect and have great chemistry. Nicholas is very forward with what he want from Freda, put very blandly , he wants to fuck her. Well he sure isn't as gay as Freda thought when she met him.
Anyway Nicholas invited her to his show. He tells her he is a cabaret performer. Well he didn't lie. He is a dragqueen. Will Freda be able to look past that and trust/ recognize how she feels about him or will his profession create a wedge between them. The fact that Nicholas has some dark skeletons in his closet doesn't help either.
What did I love about this book
I love Freda. She is so funny, I really liked her sense of humor. The same goes for Nicholas.
Ofcourse I liked nicholas, he has a great personality.
I loved the chemistry between them and how their story goes. I might not share Freda's kink ( See Freda's dream, you'll know what I mean if you read the book) but I enjoyed it non the less.
Overall this was a very good read and I really loved it! Can't wait to read more about this author.