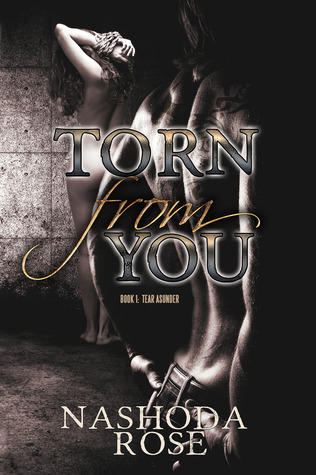 Love is like an avalanche. It hits hard, fast and without mercy.

At least it did for me when Sculpt, the lead singer of the rock band Tear Asunder knocked me off my feet. Literally, because he's also a fighter, illegally of course, and he taught me how to fight. He also taught me how to love and I fell hard for him. I mean the guy could do sweet, when he wasn't doing bossy, and I like sweet.

Then it all shattered.

Kidnapped.
Starved.
Beaten.
I was alone and fighting to survive.
When I heard Sculpt's voice, I thought he was there to save me.

I was wrong.
Review
I should have read the novella first, like the author recommend because that novella really gives you a bit more back ground information about the H(hero) and h (heroine) and their relationship. Now you kind of get thrown into their story. It didn't bother me and I enjoyed it non the less but it would have helped. I think the author should have put that novella in the beginning of this book. It would have made the story more complete.
I really liked this story. I had a bit of darkness to it and I really like that. It isn't the best in this kind of genre but enjoyable non the less.