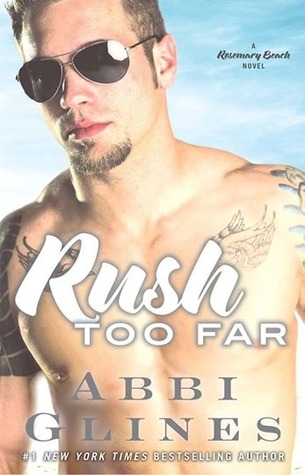 E
everyone in Rosemary Beach thinks they know how Rush Finlay and Blaire Wynn fell in love. But Rush is back to tell his side of the story...
Rush has earned every bit of his bad-boy reputation. The three-story beach house, luxury car, and line of girls begging for time between his sheets are the envy of every guy in Rosemary Beach, and Rush handles it all with the laid-back cool of a rock star's son. All he needs are his best friend, Grant, and his sister, Nan.
Until Blaire Wynn drives into town in her beat-up pickup truck with a pistol under her seat. The Alabama farm girl instantly captures Rush's attention once he discovers that the angelic beauty is his new stepsister, but he vows to keep his distance. Even if she needs his help. Even if he craves her.
Because Rush knows why Blaire is all alone in the world, forced to ask for help from the father who abandoned her three years ago. And he knows if he gets too close it will destroy Nan, who has a secret connection to Blaire.
He has every reason in the world to stay away from her. Find out why he doesn't
Review
I didn't think it was possible to fall in love with rush more than I already did. I am so happy to read more in his point of view. It made a lot of thing more clear. I loved to read about the way he sees Blair. I found it heartbreaking to see how he put himself down and blames himself for a lot of things. He really tries his best. He is such an amazing guy.
I felt my heart break all over again just like it did with Fallen too Far but even more know. I hate to see rush so heartbroken. I hope abbi writes more in his point of view.
To heal my broken heart I didn't have another choice too re-read the other books. Just to put my heart at ease.
I really don't know what more to say other that I absolutely love it. Really have a major rushcrush.