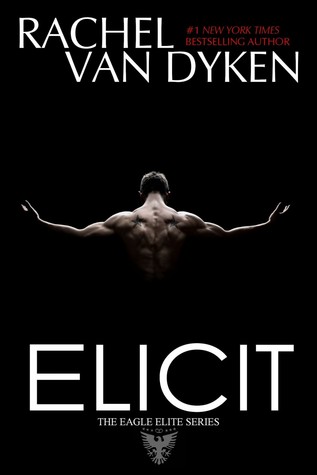 Cursed, numb, rejected, scorned, wicked, sinister, dark, twisted...my name is Tex Campisi and this is my legacy. I killed my father in cold blood and lost my soul right along with him.
I crave war more than peace, and I'm about to take my place in history as the youngest Capo dei Capi in the Cosa Nostra...that is until someone stops me, saves me from myself.
But the only person able to do that...is my best friends sister, Mo Abandanato, and she just ripped my heart out and asked me to hold it in my hands while she put bullets through it.
Im cursed so I did it.
I'm numb so I held it.
I'm wicked so I liked it.
I used the pain Mo caused as a catalyst to turn into my biggest nightmare--the five families greatest enemy. It's my turn to take a stand, knowing full well I'm going to lose my mind to the madness that is the American Mafia. I've always been told Blood is thicker than life. I wish I would have listened. Because regardless of who you love? You will betray. You will kill.
Blood Always Wins.
The only way out is death...yours.
Welcome to the Dark Side of the Family.
Review
I'm shouting at myself right now. What was I thinking!! Why didn't I read this book sooner!! I just love tex and I did read ember before reading this one so I know about the plot twist/ spoiler, so that din't surprise me. But hell there where so many things going on. There was allot of action, thrill, heartbreak, passion and love.
What is this book about.
This book is about Tex's story. Tex is basically the godfather but thinks of himself as cursed. His only ray of light is Mo but after they both messed up, there relationship isn't what it used to be. And then there's the thing about tex choosing sides. Either he takes his place as the

Capo dei Capi aka godfather

and be hunted by the campisi family and every other family or take the place at his adoptive,

Abandanato

family and get there protection but still being hunted down by the campisi family.
For tex is isn't about choosing a family, for him it's either being with the one he loves but putting her in danger, or choosing blood, betraying the family and protecting the one he loves.
I really want to tell you all about the book but I don't want to give you any spoilers so I have to keep it a bit vague but I still hope it make some sense.
What did I love about this book.
I loved tex. It was heartbreaking to see how much he was willing to sacrifice for his friends and loved ones. He really loves Mo even tho she broke his heart, and he hates that he has to keep breaking hers to protect her.
I didn't see the strong mo, I saw in the previous books but then again the girl had to endure allot of heartbreak. In the end I did see that witty and strong mo again.
I really enjoyed the story, I had a hard time putting it down.