Wait for you by J.lynn ( Wait for you #1)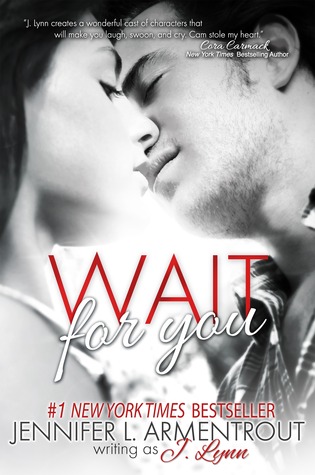 Some things are worth waiting for…
Traveling thousands of miles from home to enter college is the only way nineteen-year-old Avery Morgansten can escape what happened at the Halloween party five years ago—an event that forever changed her life. All she needs to do is make it to her classes on time, make sure the bracelet on her left wrist stays in place, not draw any attention to herself, and maybe—please God—make a few friends, because surely that would be a nice change of pace. The one thing she didn't need and never planned on was capturing the attention of the one guy who could shatter the precarious future she's building for herself.
Some things are worth experiencing…
Cameron Hamilton is six feet and three inches of swoon-worthy hotness, complete with a pair of striking blue eyes and a remarkable ability to make her want things she believed were irrevocably stolen from her. She knows she needs to stay away from him, but Cam is freaking everywhere, with his charm, his witty banter, and that damn dimple that's just so… so lickable. Getting involved with him is dangerous, but when ignoring the simmering tension that sparks whenever they are around each other becomes impossible, he brings out a side of her she never knew existed.
Some things should never be kept quiet…
But when Avery starts receiving threatening emails and phone calls forcing her to face a past she wants silenced, she's has no other choice but to acknowledge that someone is refusing to allow her to let go of that night when everything changed. When the devastating truth comes out, will she resurface this time with one less scar? And can Cam be there to help her or will he be dragged down with her?
And some things are worth fighting for…
REVIEW
I just love this series. This book might be one of my all time favorite books. I really enjoyed this story and the characters in it.
What is this story about.
This story is about avery, who goes off the collage. She is a quiet girl, who tends to keep to her self. One her first day of collage, she's running late. Trying to get to class in time she runs into this tall hot guy with very pretty blue eyes. And when I mean run into, I literally mean run into. During the day they have a view encounters. Avery comes to realize that she and the hot guy, called Camaron aka Cam, live in the same apartment building; on the same floor.
Cam really is interested in the shy georgous red head that ran into him in the hallway and is determent to take her out on her date. He didn´t think that pretty and kind of skittish Avery would be so good as saying no to him. This only intrigues him more. As cam and avery grow closer, it seems like avery will do anything to protect her secret, even if that means pushing him away. Only Cam isn´t one to give up easily but when will even cam have enough?
What did I love about this story.
I just loved the humor and sas the characters had. Jennifers ability to create amazing characters and ability to keep a story light and funny while also talking about heartbreak and secrets is juts amazing.
I loved cam, he is such an amazing and caring guy. He is really patient and he would do anything for Avery, but also be very clear where his boundaries are and really stands by them is a very good thing.
I also loved Avery, she really didn't have it easy. Altho I really wanted her to see that she can trust cam and doesn't have to push him away so much. I understand but I was scared of them losing each other because Avery was scared.
Avery really loved to dance, but because of something that happend to her 5 years ago, just just can't bear to be on a stage anymore. Her parents where really crappy parents during all of this. The way the appear to there country club buddies is more important then there own daughter. I really really disliked them.
I really am an inpatient person ahhahaha, I was just so frustrated with avery sometimes, I really wanted to slap her in the face and tell her to open her eyes and really look at cam and just go for him since she obviously cares for him.
This story is really about learning to love and trust someone and that it's oke to move on and live you life. Do what makes you happy.
Cam
Avery
Trust in me by J.lynn ( Wait for you #1.5)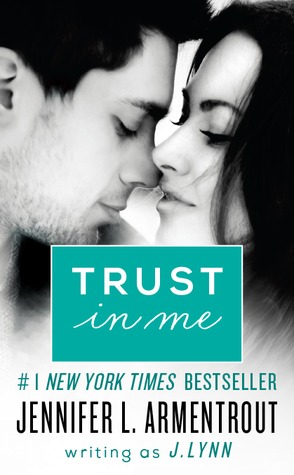 Cameron Hamilton is used to
g
ett
ing what
he wants, especially when it comes to women. But when Avery Morgansten comes crashing into his life – literally – he finally meets the one person who can resist his soulful baby blues. But Cam's not ready to give up – he can't get this feisty and intriguing girl out of his head.
Avery has secrets, secrets that keep her from admitting the feelings Cam knows she has for him. What will it take to help him break down her barriers and gain her trust? Or will he be shut out of Avery's life, losing his first real shot at the kind of love that lasts forever?
REVIEW
I just love love this book. It still has the same amount of excitement, like the first one. I didn't love it any less and I still felt the same thrill I felt when I read the first one. I still got very impatient and had to constantly try and calm myself down and tell myself that everything will be fine. Cam and Avery's story really captivate me.
What is this story about.
This story is basically Wait for you in cam's point of view. We got some extra scene's, some scene's where skipped but the story was the same.
We really get to know cam more and see how he felt during the entire story.
You could read this book as a stand alone but I'd recommend reading Wait for you too, to hear both sides of the story. I don't know which book I would recommend more.
So for those of you who haven't read Wait for you and want to read this one. Here's is what the story about.
Cam comes from an loving family and has quite a reputation as a lady's man. One day he meets avery morgenstern, who litterlly runs into his live. He just can't forget about her. He didn't expect Avery to be so resillient to his charm and that intrigued him even more. He just can't help but think that Avery has a big secrets, that she does everything for to protect is. He really wants to win Avery's trust but will that be possible? How far is cam willing to go for avery.
Cam really is a funny, trustworthy and caring guy. He can bake, is athletic, smart and owns a pet turtle, he also got rocking abs with baby blue ayes, so what's not to love right?
Be with me by J.Lynn ( Wait for you #2)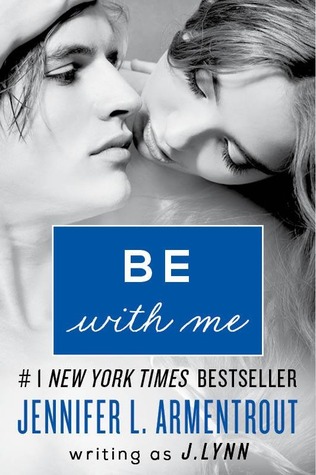 Teresa Hamilton is having a rough year—she's in love with her big brother's best friend, but he hasn't spoken to her since they shared a truly amazing, mind-blowing, change-your-life kiss. She got out of a terrible relationship. And now an injury is threatening to end her dance career for good. It's time for Plan B – college. And maybe a chance to convince Jase that what they have together is real.
Jase Winstead has a huge secret that he's not telling anyone. Especially not his best friend's incredibly beautiful sister. Even though he and Teresa shared the hottest kiss of his life, he knows that his responsibilities must take priority. He certainly doesn't have time for a relationship. But it doesn't help that all he can think about kissing the one girl who could ruin everything for him.
As they're thrown together more and more, Jase and Tess can't keep denying their feelings for each other. But a familiar danger looms and tragedy strikes. As the campus recovers, the star-crossed couple must decide what they're willing to risk to be together, and what they're willing to lose if they're not…
REVIEW
This time around the focus lies on Teressa and Jase. Teressa is Cam's little sister and Jase is one of cam's very close friends.
What is this story around
Teressa always had a big crush on Jase and she's kinda sure that Jase likes her back. But after one amazing kiss he tells her it can never happen again and that he regrets kissing her. That really put a dent in Teressa's confident.
Teressa always loved to dance and she was planning on going to a major dance academy but an knee injury messes up that plan. Her back up plan was to become a teacher, so she attends to the same collage as Cam and Avery go to. This is only a temporary situation for her because once her knee heels and the doctor gives her a thumbs up, she'll go back to dancing and away from Jace.
Jace has some secrets of his own, secrets that makes him feel like Teressa is to good for here. That and she is Cam's sister and cam is very protective of his little sister, especially after all that has happened to her in the past. Will the past keep tearing Teressa and Jace apart or will they be able to break fee from it and really live in the present.
What did I like about this story.
I really like theressa, she is really and admirable and strong girl. She knows what she wants and isn't afraid to go after it. But she can only be hurt one to many times, and Jace, as much as she loves him, keeps on hurting her.
I liked Jace, I really didn't expect the secrets he has. It really came as a surprise to me.
I really enjoyed this book and I loved the chemestry between Jace and theresa. They really are a great couple. But this isn't my favorite book, cam and avery still are my favorite couple.
Stay with me by J.Lynn ( Wait for You #3)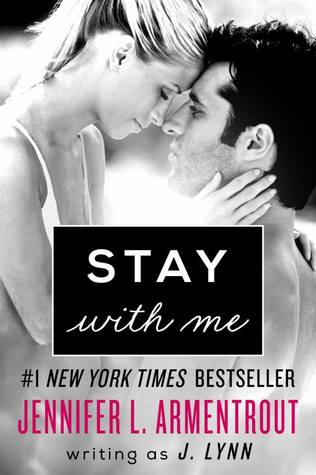 At 21, Calla hasn't done a lot of things. She's never been kissed, never seen the ocean, never gone to an amusement park. But growing up, she witnessed some things no child ever should. She still carries the physical and emotional scars of living with a strung-out mother, Mona—secrets she keeps from everyone, including her close circle of college friends.

But the safe cocoon Calla has carefully built is shattered when she discovers her mom has stolen her college money and run up a huge credit card debt in her name. Now, Calla has to go back to the small town she thought she'd left behind and clean up her mom's mess again. Of course, when she arrives at her mother's bar, Mona is nowhere to be found. Instead, six feet of hotness named Jackson James is pouring drinks and keeping the place humming.

Sexy and intense, Jax is in Calla's business from the moment they meet, giving her a job and helping her search for Mona. And the way he looks at her makes it clear he wants to get horizontal . . . and maybe something more. Before Calla can let him get close, though, she's got to deal with the pain of the past—and some very bad guys out to mess her up if she doesn't give them her mom.
REVIEW
I really really love this book. Calla might be one of my favorite heroines in this series. I just can't remember her well from the previous books but that didn't bother me at all. I also really liked a different setting than the college the previous books are.
What is this book about.
This book focuses on Calla. Calla is one of Tess aka Teresa's friends but she is really focused on her career and getting her nursing degree. I really like that because I'm a nurse and I can relate with her.
Calla grew up in a really crappy home. Her mother was a drug addict and she had tons of different men over and bad party's. Very soon in the story, Calla finds out that her mom emptied her bank account leaving her with no money. Calla is forced to travel home and find out what is going on only to find her mother being MIA and in debt with a very wrong guy.
Calla decides to stay in her old home over the summer and work in her mothers bar.
She did not know she'd meet sexy, funny and intense guy Jax, who workes at her mothers bar. She also didn't expect him to be interested in her. You see calla really has a low self-esteem, also because of the scar she has on her face and because of the burn injuries she got when she was younger.
Jax is an ex marine (I believe, either that or he was a solder) and he also has his personal demons to battle with but he can't help and be intrigued with Calla.
What did I love about this story
I really liked Calla, I felt like I could really connect with her and I really cared for her. I also love Jax, he really is a good and strong guy and he is exactly what Calla needs.
This story was also very trilling and there was so much suspense in this story that made it hard to put down.
This might be my second favorite book in this story, It might even tie with Wait for you and Trust in me on the first place. I just can't choose.
I also liked seeing the previous main characters in the other books again, it really keeps the stories alive and give them the chance do develop more.
Jax
Stella
Fall With me by J.Lynn ( Wait for you #4)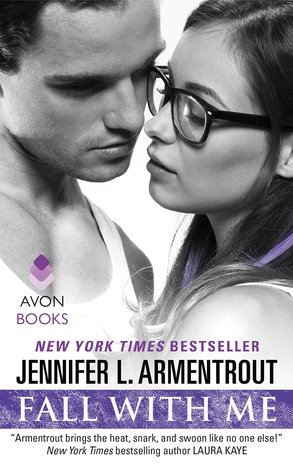 Eleven months ago, bartender and weird-shirt-wearing extraordinaire Roxy and Officer Reece Anders had a one night stand. Well, kind of. She's been in love with him since she was fifteen, and he wishes that night they shared never happened. She's sworn him off forever, but the past and future collide, forcing her to rely on the one man who broke her heart not once, but twice.
Her best friend since birth has been in a long-term care facility since he became a victim of a hate crime years ago, and the person who put him in there is out of prison and wanting to make amends with him and Roxy. She's not sure she has room for forgiveness in her and when she begins to receive frightening messages and is on the receiving end of escalating violence, she thinks she knows who is to blame. The man who already destroyed one life already.
But Reece isn't convinced. The threats are too personal, and even if Roxy doesn't believe him, he's not willing to let anyone hurt her. Including himself. He's already messed up more than once when it comes to Roxy and he's not going to let history repeat itself
REVIEW
I just finished this book in one sitting, well not a sitting because I was laying in the bathtub but I couldn't put it away, not even when my mother called me for dinner, I just couldn't stop. I took me nearly 5 hours to finish. So my hands and feet are all wrinkled now.
What is this book about.
This book is about Roxy, Roxy works at Mona's ( Calla's mother old bar, that is now owned by Jax) and she loves painting. Roxy is flirty, sassy, and very funny. Some of the words she used where just hilarious. She is also taking online classes to become a graphic designer. And the shirts she wears are just awesome. On of my favorite was "I'm a special snowflake". I really laughed out loud when I read it and then I was like I really need this shirt. Around five or six years ago Roxy's best friend charlie got a victim of a crime which caused major brain damage. Roxy is seeing him every week on Friday but her friend just isn't there anymore. That and the guilt she is harboring from the incident is making Roxy very scared to lose someone and that makes her scared to fall for someone, especially Reece because she know can take her heart but also because she can loose him due his line of work.
Reece, what to tell you about Reece. Reece is a former marine that is a police officer. He and Roxy where kind of childhood friend and Roxy has been in love with him for a long time. Even tho she doesn't admit it. Eleven months ago she kind of hocked up with Reece and they have not really spoken ever since. She didn't expect Reece to step up and tell her he misses her and wants to move one. You see, Reece doesn't remember a thing about that night eleven months ago, only waking up and Roxie being there and regretting not remember being with her. Which Roxy mistook for Reece regretting being with her not regretting not remembering. Any how they start to work on there relationship but it isn't as easy. Strange things are happening in town, there is some serial rapist/ women attacker on the loose. Roxy is starting to notice strange things happening in her apartment. Things movie, dishwasher being turned on, thinking she is seeing someone outside ect. Working threw both there past and dealing with threat's in the present doesn't withhold Reece from being with Roxy.
Threw out
the book you get to see Cam and Avery, Tess and Jace, Olly and Brit and of course Calla and Jax.
What did I love about this book
I loved Reece, he was so protecting and patient with Roxy. He also was very very sexy and very intense, like pantie melting intense. Reece was very very ripped, amazing abs, blue eyes ( can't remember his hair color tho) and he was tall. As hot and sexy he is, his caring nature is the best thing he has.
I loved Roxy, she was very strong, witty, very funny and I would love the have her as a friend. I also loved seeing the old gang threw out the books. Roxy has brown hair with a different color streak in it, I believe she also has blue or grey kind of eyes and she is very beautiful. But I think her personality is the most beautiful thing about her.
I also liked that this book, just liked the previous book, contained more thrill, while keeping the original feelings this series has.
I also liked Katie the stripper/ psychic . She is a very nice side character and she is very funny. Not sure If we can expect a book for her but I'd read it.
I also can't wait to read more about Nick and Stephanie. I think I'm going to like nick allot.
There were some new side characters, like a gay couple Jacob and Marcus. I especially liked Jacob, any guy who introduces himself like this "Hi i'm jacob. I go to collage at Shepard, I'm a Gemini. I'm allergic to game of thrones because I can't keep track of who dies on the show. If you talk shit about doctor who, we cannot be friends, and I still want a goddamn pony and no one will let me buy one. Which Tessa replied on with no grown up wants a pony. Then Roxie said: "I want a lama". I was laughing out loud when I read that. I kept thinking I like these people so much. I want my own cam, Avery, Tessa, Jace, calla, Jax, Brit, Olly, Roxie, Reece and Jacob.
Reece
Roxie
Forever with you by J.Lynn ( Wait for you #5)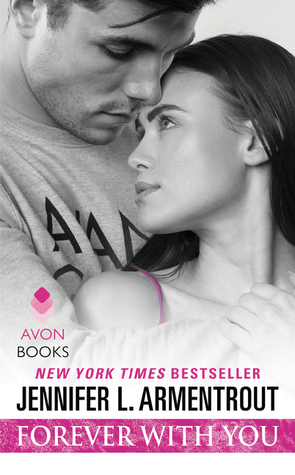 Some things you just believe in, even if you've never experienced them. For Stephanie, that list includes love. It's out there. Somewhere. Eventually. Meanwhile she's got her job at the mixed martial arts training center and hot flings with gorgeous, temporary guys like Nick. Then a secret brings them closer, opening Steph's eyes to a future she never knew she wanted—until tragedy rips it away.
Nick's self-assured surface shields a past no one needs to know about. His mind-blowing connection with Steph changes all that. As fast as he's knocking down the walls that have kept him commitment-free, she's building them up again, determined to keep the hurt—and Nick—out. But he can't walk away. Not when she's the only one who's ever made him wish for forever . . .
Review
How much do I love Jen's book. Like so danm much. Each one is so amazing and even though this is the fifth book in the series. She still made it feel like something new. I didn't know how she would write this story. It could be just like the others but she really put a twist to it. I haven't read a book like this before. And while writing the book from a different angle she still kept the other characters in it, and gave it the same feel the entire series has.

What is this book about
Well this book focuses on Steph (Stephanie). We met Steph for the first time in Wait for you. She is the girl that has a friends with benefit relationship with Cam. We also see her in Be with me when she helped Theresa after she found her roommate dead. But after that not so much.
So steph moves across the country so that she can work for a martial arts company. We know that Steph is far from being insecure about her sexual reverences. Some may call her a whore or a slut but I don't feel like that. She is just a down to earth girl that likes sex.
While moving into her new apartment she meets Nick. He helped her move a box after almost dropping it when trying to carry to much. At a bar ( the same bar that Jax owns in stay with me ;) ) she sees nick again and the have a one night stand.
After a view days after the one night stand, Steph goes back to mona's ( the bar ) and meets Roxy. After Nick sees her he kind of troughs a fit. He is telling her that she can't be here, that they had an agreement. That he thought it would be a one time thing etc. Of course Steph doesn't like this and tears him a new one. After that they kind of become friends of sorts. Only they will find out that there a small complication of sorts that will tie their futures together in a way they might not be ready for.

What did I love about this book.
I like Steph. I like how comfortable and confident she is in her own skin. I like her take one life and the way she lives. She is a strong girl.
I like nick but he can be a bit on an asshole. At least that what it seems in the beginning. Through out the story we learn that he is a sweet, caring and amazing guy. Who will do anything for the ones he loves.
I liked seeing the other characters throughout this book. I like seeing Jax and calla a bit in this book. Also liked seeing Avery and the crew a view times. I loved seeing Roxie more and ofcourse Katie. Katie is the extravagant stripper, who is just hilarious. I liked how Roxie and Katie welcomed Steph into town. And how their friendship developed. I also really loved how Nick's character changed throughout this book. He is such an amazing guy.
All the characters so far :D
Wait for you #5
Wait for you #1 and 1,5
Wait for you #2
Wait for you #3
Wait for you #4