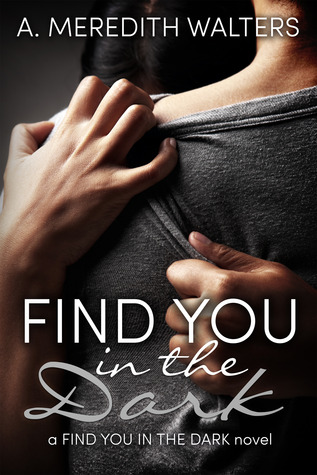 Maggie Young had the market on normal. Normal friends, normal parents, normal grades.. normal life.
Until him.
Clayton Reed was running from his past and an army of personal demons that threatened to take him down. He never thought he had a chance at happiness. Until her.
Maggie thought their love could overcome anything. Clay thought she was all he needed to fix his messy life. That together, they could face the world. But the darkness is always waiting.
Sometimes the greatest obstacle to true love is within yourself.
REVIEW
This is such an emotional, complex story. Walters really took an heavy and difficult subject for this book but yet managed to include romance, love and happiness. The main character Clayton aka Clay really struggles with major personal problems and disorders and Maggie the female characters learns that just because you love some one that doesn't mean that you can safe them.
What is this story all about
The story is about 17 year old Maggie Young. Maggie is your average student. She has a A- average at school, two loving parents, and two amazing best friends. But to her this sounds a bit boring. She want's more excitement in her life.
Clayton or Clay just moved in this small town to live with his Aunt and her Girlfriend. Clay is a Quiet guy, who likes to keep to himself. He isn't much of a people person. He can act like a real jerk sometimes but that doesn't stop Maggie to find herself drawn to Clay. He is after all a tall guy ,with dark hair, and abs to write home about. He is hot, and underneath that mask of distance he is wearing, there's a whole other person that Clay shows to maggie.
This all may sound like your average happy teenage love story but that's far from it. Clay has some major psychological problems and he doesn't deal with that very well. I'm not going to tell you what it is because I don't want to spoil anything more.
Maggie tries to help clay by loving him with all that she has but love doesn't heal all. Maggie is willing to put everything aside for clay. As an outsider you can see that it's not working but Maggie is almost blind on love. No, maybe not blind, she does she the problems but choose to ignore it because Clay loves maggie.
What did I love
I love the accurate the writer is about the struggle Clay haves. It's really hard to write about those problems and they are a rollercoaster ride indeed.
I really feel for clay and the way the writer writes about him really makes me connect and care for him.
I find maggie a bit naive sometimes but I guess that if you really love someone you'r willing to try anything to help them and love them.
I was warned that the ending was heartbreaking and alto I found it sad, I kind of felt happy about it because Clay was getting the help he needed. It's sad that Maggie suffered because of it. But i'm sure it will work out in the end