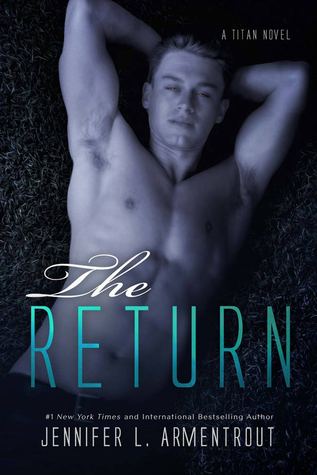 The Fates are cackling their bony asses off…
It's been a year since Seth made the deal with the gods that pledged his life to them. And so far, the jobs they've given him have been violent and bloody–which is kind of all right with him. But now Apollo has something else in mind for Seth. He's got to play protector while keeping his hands and fingers off, and for someone who really has a problem with restraint, this new assignment might be the most challenging yet.
Josie has no idea what this crazy hot guy's deal might be, but it's a good bet that his arrival means the new life she started after leaving home is about to be thrown into an Olympian-sized blender turned up to puree. Either Josie is going insane or a nightmare straight out of ancient myth is gunning for her.
But it might be the unlikely attraction simmering between her and the golden-eyed, secret-keeping Seth that may prove to be the most dangerous thing of all.
Because history has once again been flipped to repeat.
REVIEW
I didn't love nor hate Seth in the Covenant series but I'm very very happy with this book. I really wanted Seth to have an happy ending as well. I'm very happy that I've read this book, we also got to know more about seth's fate after Sentinel and we got to know more about his past.
Altho you don't have to read the Covenant series before reading this one, but If you are planning to read the covenant series I do recommend reading it before this one or you might spoil allot of thing for yourself.
This was a 5 star read for me and I can't wait for more. I also love having this one signed by Jennifer and Drew AKA Seth!!
What is this story about.
This story is about Seth, seth is an apollyon which means that he can control all the five elements, water, fire, earth, air and ashka. After making a deal with the gods, seth kind of became there bitch boy. And that's kind of fine with seth who is swimming in self hatred and guilt anyway. His new assignment is to find a true born demi god and bring her to the covenant for safety. The world is once again in danger since the titans escaped and there far from being happy campers.
Josie has no idea who the hot guy she ran into the hallway is but she does know he isn't your normal guy. She didn't expect to get her whole world turn around and learn that everything she believed to be true about the world she lives in, isn't true. And that the Greek legends are more than just legend.
It's seth job to keep Josie save but he didn't think he could feel something for someone again and josie just had to be an attractive and beautiful person.
What did I love about this book.
I really liked Josie, she is a very strong person. She kind of reminded me a bit of Alex. I really liked seeing Deacon again, he is such a funny guy.
I also loved getting to know seth a bit more, he really deserves a happy ending.
I loved seeing apollo again, the guy is really funny.
I had a good time exploring the world of pure's and gods again. I really like the Greek mythology.
If you like a strong, sexy and witty guy and a sassy strong beautiful female than this is a book for you. If you like Greek mythology and excitement in your books that this book is also a book for you. If you love a combination of the above than bonus point for you and all I can say is " what are you waiting for!! "