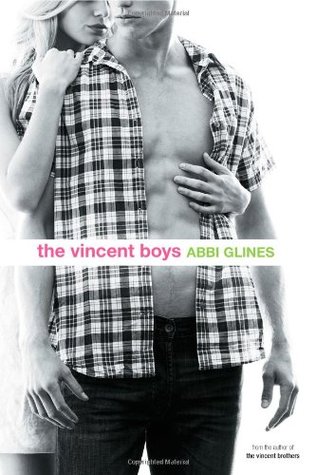 There was something wicked about Beau that drew me to him. What was wrong with me? Why did I want to sin so badly?
Ashton is getting tired of being good, of impressing her parents and playing ideal girlfriend to Sawyer Vincent. Sawyer is perfect, a regular Prince Charming, but when he leaves town for the summer, it's his cousin Beau who catches Ashton's eye. Beau is the sexiest guy she's ever seen, and even though he's dangerous, Ashton is drawn to him.
Beau loves his cousin like a brother, so the last thing he wants to do is make a move on Sawyer's girl. Ashton is off-limits, absolutely. That's why he does his best to keep his distance, even though he's been in love with her forever. When Ashton wants to rekindle their childhood friendship in Sawyer's absence, Beau knows he should say no.
REVIEW
I liked it but I expected more hot and steamy action. Well there where a few moments don't get me wrong, but I'm used to those scenes being told. Like you know what the characters are doing and what there feeling.
I really love Abbi Glines books. So she made a new fan out of me.
Maybe if I read this book before the others I would have liked it more I think. Don't get me wrong I liked it allot but expected me hot and steamy moments.

What is this story about.
Oke this is a story about Aston, Sawyer and Beau. Sawyer and Beau are cousins. Sawyer is from a healthy rich family while Beau isn't.
Aston, Sawyer and Beau are childhood friends.
Before i'm gonna tell you guys more I want to talk about Beau. I love me some bad boy. And he put the bad in the bad boy. But under that bad boy skin is a sweet soft and caring boy ( well for Aston he is) and I loved that. I loved how he is there for Sawyer when things got tough and how he cared for her.
So Aston is pretending to be a good girl whose father is a preacher and she is the perfect girlfriend of the perfect boy Sawyer.
I'm not a huge fan of Sawyer but ow well.
But while Aston is pretending to be a good girl she now's she isn't and she is attracted to Beau.
While Sawyer is away for something. Aston and Beau reconnect there friendship and let it grow to something more.

So that all I am gonna say without spoiling to much but I will tell you I wasn't a huge fan of Sawyer in the beginning but after some bad moments between him and Aston he acted like a huge douchebag and being the most spineless man on the planet I really disliked him. So I don't think I will read his book.